Competitive sports have always been a race to the top—to be the fastest, biggest, and ultimately, the best in every aspect. Applying one's skills through hard work and discipline used to be the only way to achieve greatness. However, that is no longer the case. Smart gadgets have revolutionized the way we do things. Even sports are now made better by smart technology.
1. Livall Smart Biking System
Introducing the Livall Bling Helmet. It is a connected helmet that is only the tip of this system by Livall. The helmet features a built-in 3-axis G sensor that detects unusual deceleration, which is a nice way of calling a crash. The helmet comes with a mobile app that automatically sends emergency SMS to a list of contacts that you preset for unforeseen incidents.
The helmet also has sweeping LED lights which tell everyone in the front and back that there is a biker on the road. They act like tail lights and even signal lights with the right equipment. Also, the Bling helmet has a Windbrake mic. It allows you to answers calls without the wind getting in the way of the audio.
Bluetooth speakers in the helmet also let you listen to music without need for additional paraphernalia. Oh, and the helmet acts like a walkie talkie too, allowing easy communication between bikers. The Bling Jet is attached on the handlebar and controls the helmet. It allows turn signals to be switch on and also controls the music. Lastly, the cadence sensor measures speed, distance, calories, and more.
2. Cerevo XON SNOW-1 Smart Snowboard Bindings
This smart snowboard binding system by Cerevo was unveiled at the 2015 Consumer Electronics Show. It syncs via Bluetooth on Android and iOS and provides real-time analysis of a whole bunch of factors related to your run.
The smart bindings track movement, speed, technique, and monitor weight distribution even during airtime. There are four load sensors underneath each foot. Using these, riders can visualize their balance and adjust weight accordingly. Weight balance per foot, center of gravity, board bend on top and tail side, and acceleration are just a few of things this badass can do.
Data accrues after each run. This allows a detailed analysis of a rider's performance and points to work on for future improvements. Additionally, the bard also has LED lights on the heel and toe for quick position checks, as well as a safety feature at night.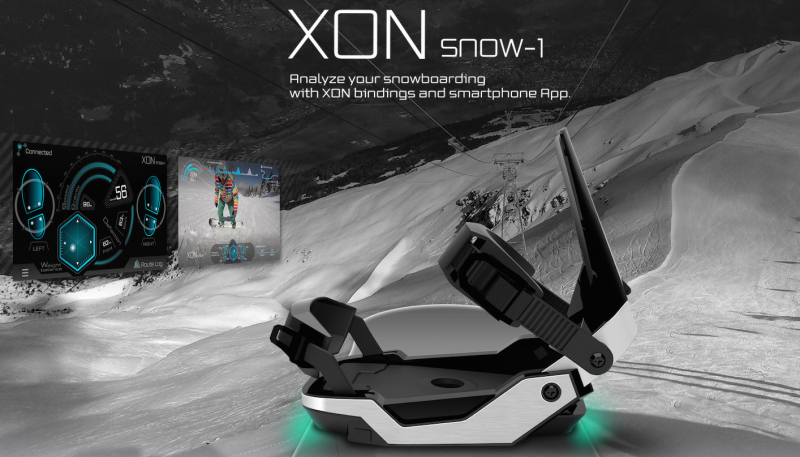 3. Smart Balls
The Adidas miCoach Smart Ball is much more than just a ball with sensors that provides feedback. It truly acts like a coach. Connected to your smartphone via an app, the miCoach smart ball has training videos to help you get your game on.
There are sensors which are built-in the ball. These sensors provide data on speed, spin, trajectory, and strike points.
Infomotion 94Fifty Smart Sensor Basketball
Like the football variant above, this smart ball is chockfull of sensors and can be connected to both Android and iOS. The app provides different training regimens depending on skill level and returns statistics such as speed, spin, and angle of your throw. Suggestions are also made to make each shot.