Social media presence isn't limited to a number that can merely boost your ego. It has a lot to do with the things you put on your various social media platforms... what you actually post, like articles, image posts, links and such. You may be the expert of social media; knowing what works and what doesn't. But for those who are having a hard time cracking this code, here are some tips how to improve your social media presence:
1. Capitalize on what you think's gonna make you stand out
If celebrities, or other known personalities, were able to make a mark on social media, so can you! You can be famous, honestly, with just about anything... for as long as its eye-catching, interesting or charming. I do suggest you avoid seeking attention by making yourself desperate for it. Don't settle with racy, inappropriate ways to climb the ladders of success. Try to think of something that's actually worth other people's attention. Be fun! Explore options.
2. Place widgets on your other websites or blogs if any
When you have other sites, such as the one above, it's ideal to place several widgets of social media accounts on it. If people want to share it on their Facebook walls, or if they want to share it to other sites, these widgets will not only help them do so, but it'll possibly increase exposure for you.
3. Engage with others
Don't just invite people to like your page, or don't expect them to engage with you. If you're the one seeking social media presence, it must be in your initiative to engage. You can do this by adding comments to posts of your followers, or giving them tips or good feedback to the things that they also post online. This way, your audience feels that there is a connection or a willingness to engage, rather than them just being tools to your way to fame.
4. Reach out to other influences
Have you seen what other famous internet personalities have done? Try to take a page out of their playbook and see if it'll work for you. Along with that, see if you can reach out to them. Get in touch with them, but just don't look so desperate for their help. It would be nice to share with them your reasons as to why you would be needing their assistance. You never know, maybe they'll boost you a few steps towards fame!
5. Share valuable, relevant content
Social media is not just about posting viral, trending posts that will grab people's attention. Sometimes, it's really about brainstorming content that would be relevant for others. You can opt to write about hot issues, helpful tips (just like this post), or even use your social media platforms to extend a hand to others. Producing sharable content that's useful and significant for others will help you. Imagine posting something attention-getting on your Facebook (like a link to your blog that discussed tips to be social media famous), it will get a lot of likes and views. What's important here is knowing what your audience would want to hear...what they want to see.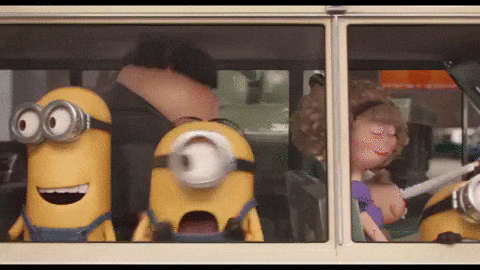 Well, there you have it. 5 ways to increase your presence on social media. It requires EFFORT. It's not an easy thing to do... but you'd really have to think things through. One slip with social media, it can make or break you!